Welcome to the ultimate chance to take your idea to the next level! Describe the idea through a maximum of 1-minute film, 3 pictures or 1000 words, please double check that you have counted the words before the deadline to avoid the risk of being eliminated. The competition targets new business ideas or existing companies with new ideas, the important thing is the potential and scalability. The competition will help you to turn your diamond in the rough into the next unicorn with idea feedback, advisory and support given by other users and professionals from the Venture Cup and SGN network. Participating is free of charge and by now you should have understood that you have nothing to lose by competing, so what are you waiting for? Get your idea out there and start your entrepreneurial journey.
Now it's time to click CONTRIBUTE to get started. Good Luck!
Venture Fyrbodal is a collaboration between Venture Cup and Support Group Network with support from Almi Väst Trollhättan & Swedbank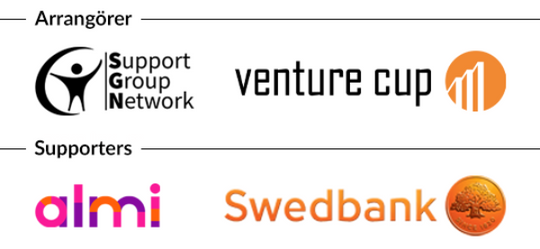 To be part of the Venture Fyrbodal competition you need to be connected to the area of Fyrbodal. The connection can be if work, live or study in the area.